To leave an effect on your site visitors and encourage them to buy your products you need to provide an excellent user experience to the site visitors. CyberBeak is a web design and development company focused on creating websites that speak with visitors and assist navigate in the proper direction.
Most of the people search about a brand or commercial enterprise online and this online presence builds the credibility of the brand and its life. therefore, having a website is important.
Custom Web Development
We offer everything you need for web app development and ongoing support, including: custom development, performance optimization, cloud-based deployment, API development and integration, continuous quality assurance, and round-the-clock SaaS support.
Long Term Partnership
We believe in nurturing long term relationships with our clients and investing in their success. All of our web app development projects have a dedicated developer team that continues to work on the product throughout its lifetime to ensure it's always functioning properly.
Scalable Software
Our web applications are designed to scale with your organization. We create tech stacks suited for the rapidly changing digital ecosystem and combine them with development best practices and Agile Scrum methodology so we can keep improving your web app even after launch.
Always Secure
We understand that the interconnectedness of web apps can be a double-edged sword so we scrutinize our web apps for security. We know your professional reputation (and ours) hinges on the reliability, and security, of the service you provide.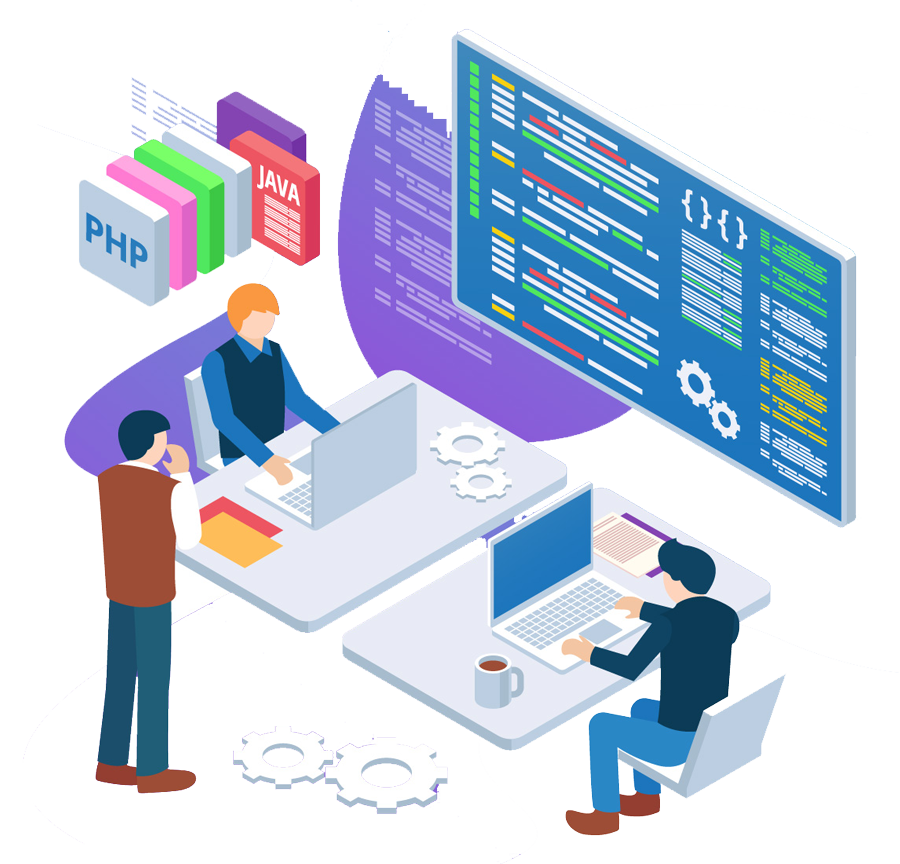 Php (Laravel, Codeigniter, Symfony)
Project Development Life-Cycle
Custom website development is conducted on a full-lifecycle basis. We use the best time and project management techniques to successfully implement all-in-one web solutions for your business.
1. Understanding clients. Project initiation.
CyberBEAK offers Discovery Stage to assess market trends, end-users' needs. It helps improve and clarify requirements – Business, Stakeholder, Functional and Non-functional. Then, a team of professionals will conduct design definitions and proof of concept.
2. Project Planning
It is all about planning the Scope and managing activities to see results in time. We effectively allocate resources, present team composition and estimate the best plan to match the budget and requested time limits.m.
3. Agile Development
Agile project management is a key to successful projects. Skilled Project managers at CyberBEAK always view and control the transparency of communication, direct tasks execution, report, and monitor progress. Regular communication with clients allows us to control changes and stay flexible.
4. Quality Assurance Testing
CyberBEAK provides automated testing services. Depending on client's requirements and project peculiarities, Quality Assurance engineers will conduct the necessary testing.m.
5. Delivery
CyberBEAK has developed standards of Delivery that make each final release and deployment successful. We also get applications to Google Play and Apple Store.
6. Maintenance and Support
At CyberBEAK, you can be confident in running your business with
after-release support, troubleshooting and updating functionality from our team.